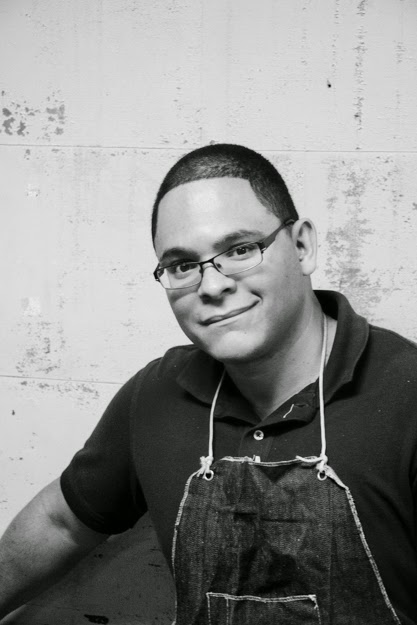 Hello! My name is Freddy Roman and I am a maker and restorer of furniture. I apprenticed under master craftsmen Philip C. Lowe at the Furniture Institute of Massachusetts (FIM) in Beverly, MA. Upon graduating I studied under many masters in the field and worked for conservation studios and cabinet shops restoring furniture, making built-ins, kitchens, architectural elements, and reproducing museum quality furniture.
In 2007 I opened a furniture making and restoration studio located in Littleton, MA. Currently I am working for private clients, institutions, conservation studios, and contractors. When I'm not working in the studio, I can be found educating the public, teaching and demonstrating across the United States.
Website: periodcraftsmen.com and my handle on IG is periodcraftsmen if you are interested in seeing what I am working on currently in the shoppe.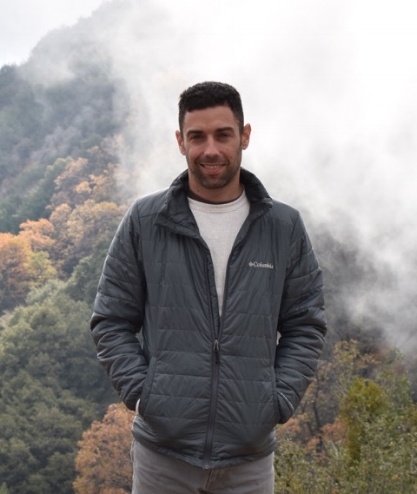 Hi, I am Justin DiPalma. My start into woodworking goes back as far as I can remember. My father is a general contractor who builds custom homes and office buildings. At the age of five I received my first hammer, (a 12oz Eswing that I still have and use to this day). From that young age all the way through high school I would go to work in the field framing and doing what ever was required of me.
After high school I went to work full time building for my father. I switched from the framing side of construction to the finishing side about six months in, and that's when I truly fell in love with woodworking. The ability to produce eye catching work that people would enjoy set off a chain reaction in me. After several more years of working under my uncle, a master finish carpenter, I then began running jobs myself.
In my mid twenties I was asked to build a window seat with bookcases. This sparked the idea of producing even finer work. After learning the general idea of cabinetry I began seeking more complicated work and stumbed across period furniture. It was at that point that I was learning how to really work with wood and its abilities. In my late twenties I had started taking on so much side work that I decided to quit working for my father's business and start my own.
I have been in business now for over seven years and could not be happier. My background in construction gave me a good base for production, where as my business has taught me the importance of paying attention to detail and no matter what, you deliver a quality product.
The dream was to build furniture, but after a short time I realized that to keep my business going I would have to take on what ever I could. Now my scope of work primarily covers furniture, built-ins, entry doors, and cabinetry. Not everything I do is glamorous, but it's what it takes to live comfortably and keep the doors open. Between Guy, Freddy and myself we have pretty much seen it all. In this podcast I hope to share my story and what I have learned from it
Website: www.craftedheirlooms.com
Instagram: justin_dipalma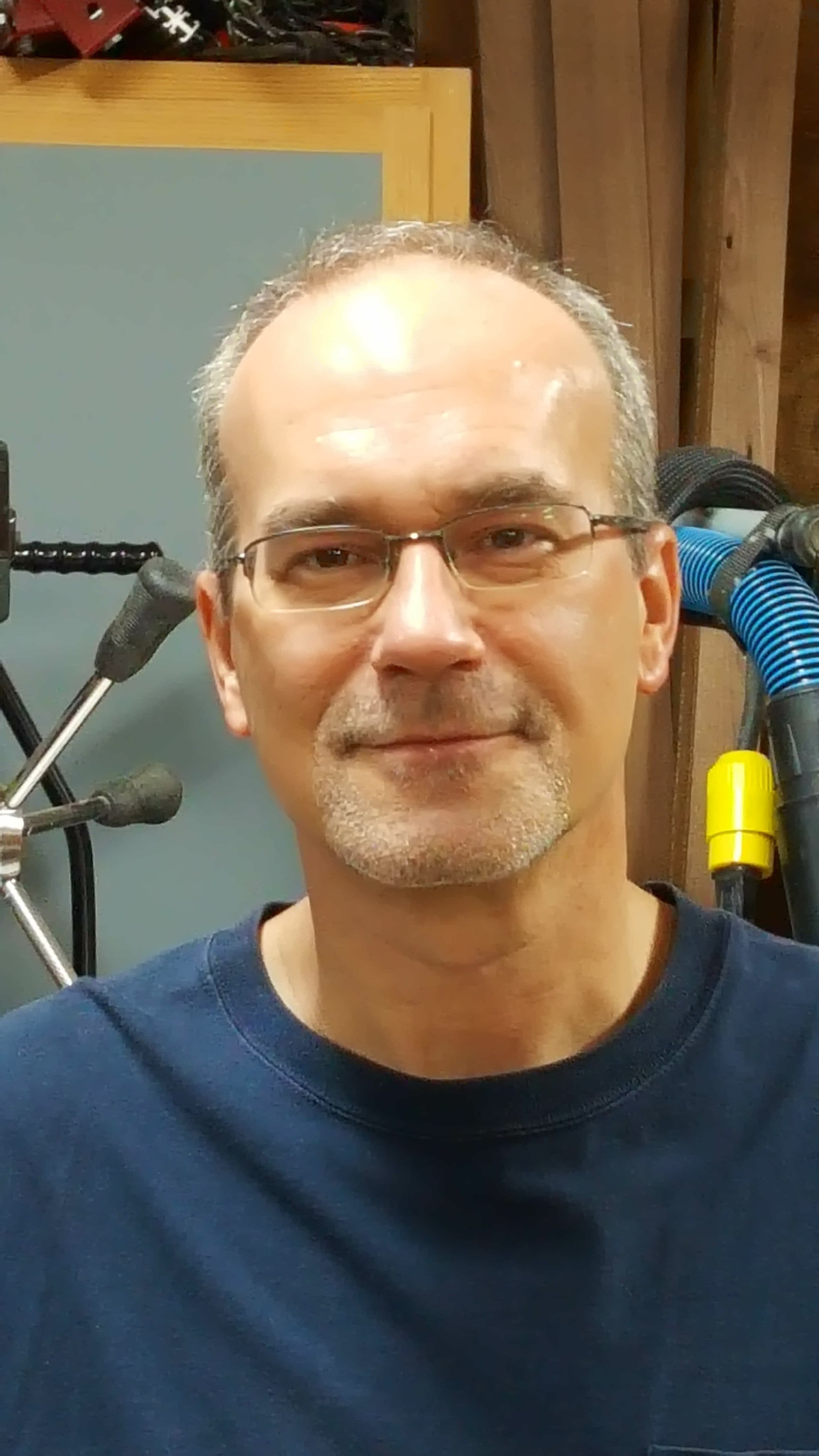 My name is Guy Dunlap, and I have been a woodworker for long as I can remember. I fell in love with the craft when I was in junior high school, and I have been building furniture since. I treated woodworking as a hobby for many years, and then in the 1990s I opened my own shop and started a business making custom furniture. While I enjoyed the freedom and fulfillment it gave me, it was not as financially rewarding as I hoped it would be. So after a few years of trying very hard to make it work, I realized I would have to go back to a regular job and make furniture as a hobby again.
A few years ago, I started posting videos of my builds on You Tube. These are long format instructional videos and meant to help a woodworker take his/her craft to the next level. I found myself becoming an active participant in the online woodworking community, and meeting many people from around the world that share my passion.
In the summer of 2016, I moved back again to doing woodworking full time. I still have a very active presence on You Tube where I post videos of what I am currently working on, tips, and technique videos.
Recently I started giving classes in my shop, and really enjoy it. I am also starting to take on commissions again for custom furniture and cabinetry. My days are very full!
Why a podcast? It really seems like a natural progression for me. I really love the idea of being able to answer questions from the community in such an interactive way and have discussions on different subjects. Also being able to work with Freddy and Justin on this will be quite a treat for not only me, but also the listeners. Between the three of us, the experience we have in not only woodworking but also the business of woodworking, we will be able to help woodworkers just starting out to more experienced woodworkers.
Website: http://www.guyswoodshop.com
Youtube:http://www.guyswoodshop.com/you-tube.html